INTECH-ICS AG
INTECH-ICS AG develops, produces and distributes innovative systems and equipment for the security needs of our time.
Our products are used in banks, public authorities, embassies, public buildings, industry, etc.
From simple pass-throughs, bullet-resistant doors and partition wall systems to complex entrance systems with the highest security requirements, INTECH-ICS AG is your right partner.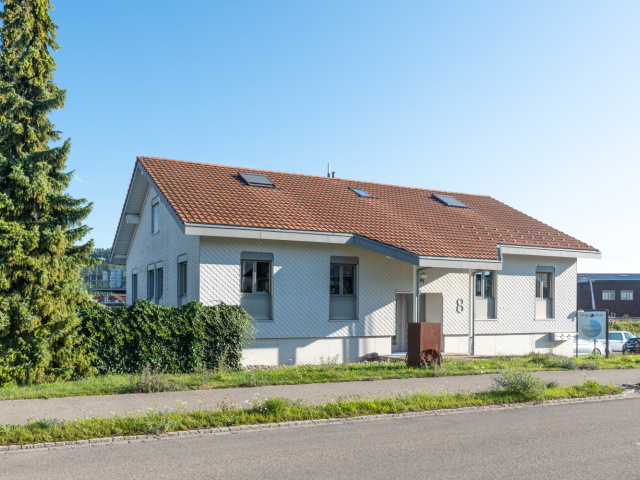 Switchgear
Our products are designed for railways or leisure facilities that require the payment turntables, cash registers and accessories for ticket sales.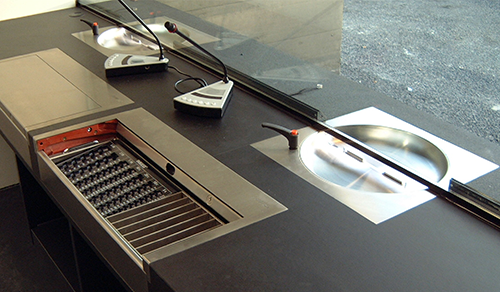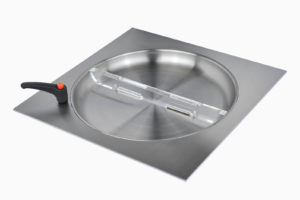 SD 500 S
The shell model in which the rotary part rotates as a recessed shell and therefore no glass cut-out is required in the counter window. This means that the switch can be retrofitted or removed relatively easily at a later date.
After pressing the operating lever, the plate automatically turns 180° into the opposite position and locks automatically.
Number plate SD 500 K or KI
The rotary part of the type (SD 500 K and SD 500KI) is flat and has an integrated tilting window for larger goods throughput (throughput height up to max. 30mm). For this version, a glass cut-out must be provided in the counter glass.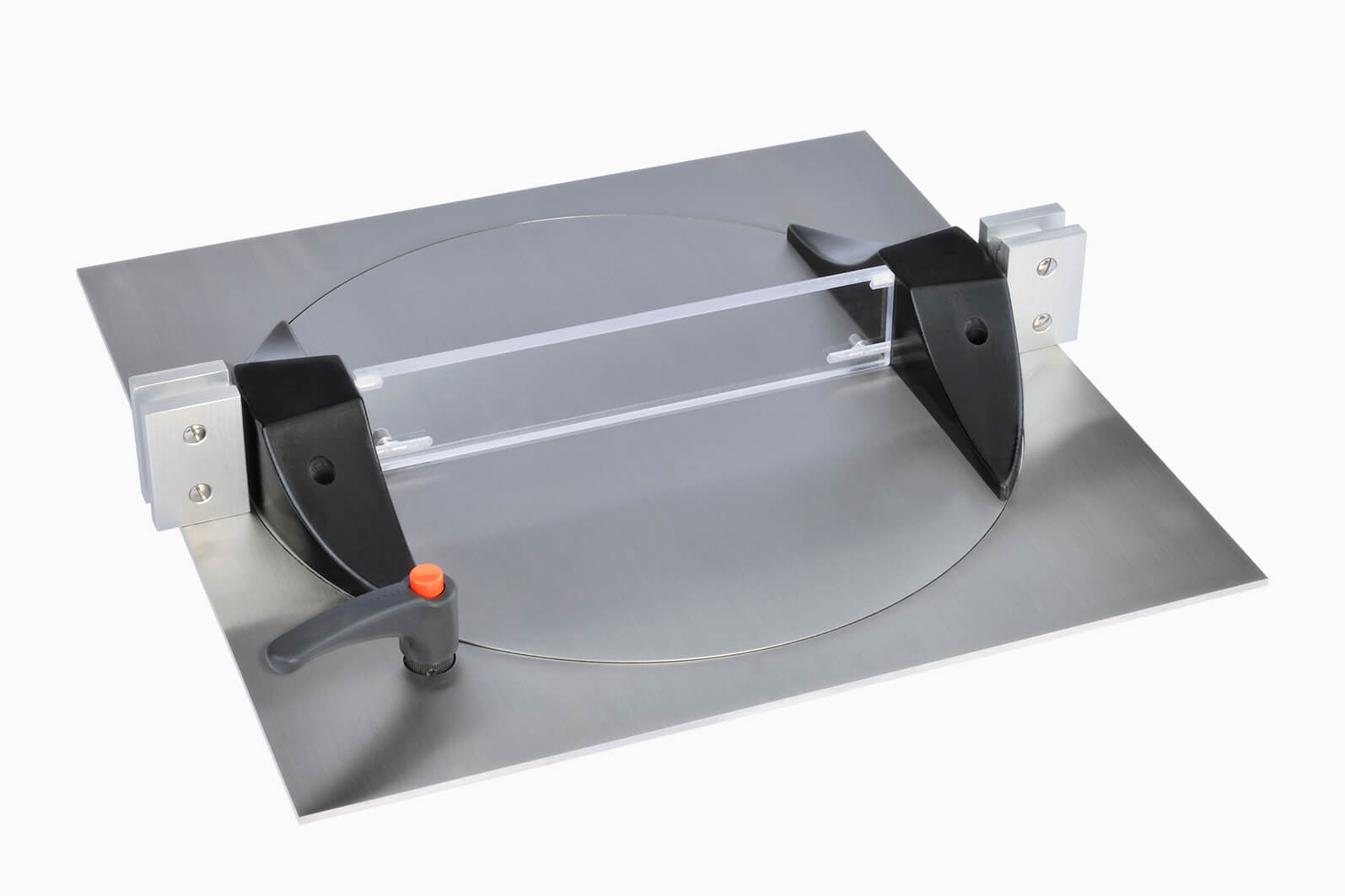 INTECH-ICS AG develops and produces